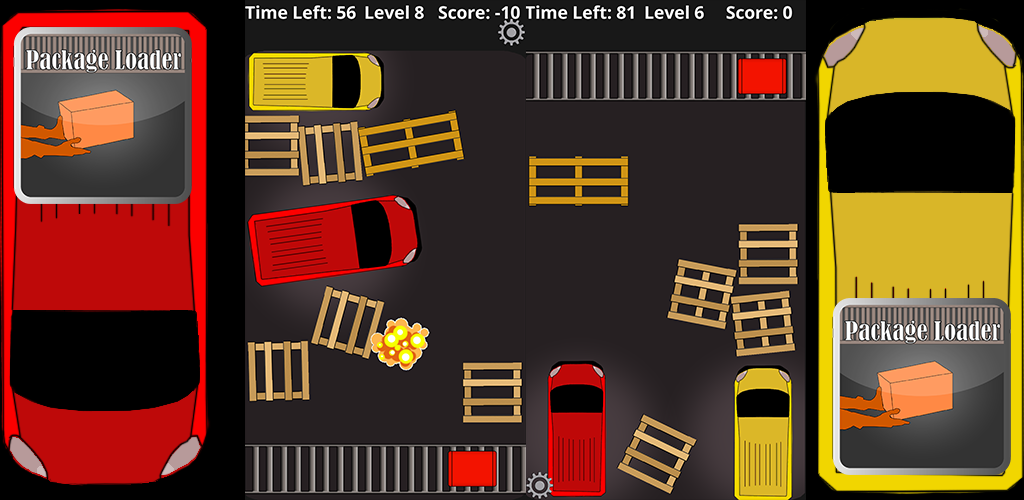 Role: Founder
Time: 6 months on and off
Team Size: 1 Developer 
Engine: Unity
Genre: Puzzle
Released: Google Play 2018/07
Package Loader is a mobile Puzzle game made for the Android phone. The game takes inspiration from a local logistic company in Helsingborg, the game aims to give the player the experience of loading packages into your delivery van. The game wants the player to feel the stress that can accrue when you are lacy on the job or just not up to speed.
The player has to unload the packages from the delivery band and navigate them into the right delivery van. If the player fails and crashed packages into the palets the package will explode and the player will lose points.
Here are 3 levels in the game, it starts off easy and slow with no obstacles on the way to the van, and when the player progress through the game it gets harder and harder. 
At level 6 there are two cars and some palets to dodge, the red car is easier to get to than the yellow one. Level 8 you can see the transport band is changed to the bottom instead and there are more pallets that make it harder to complete, the packages also spawn must faster!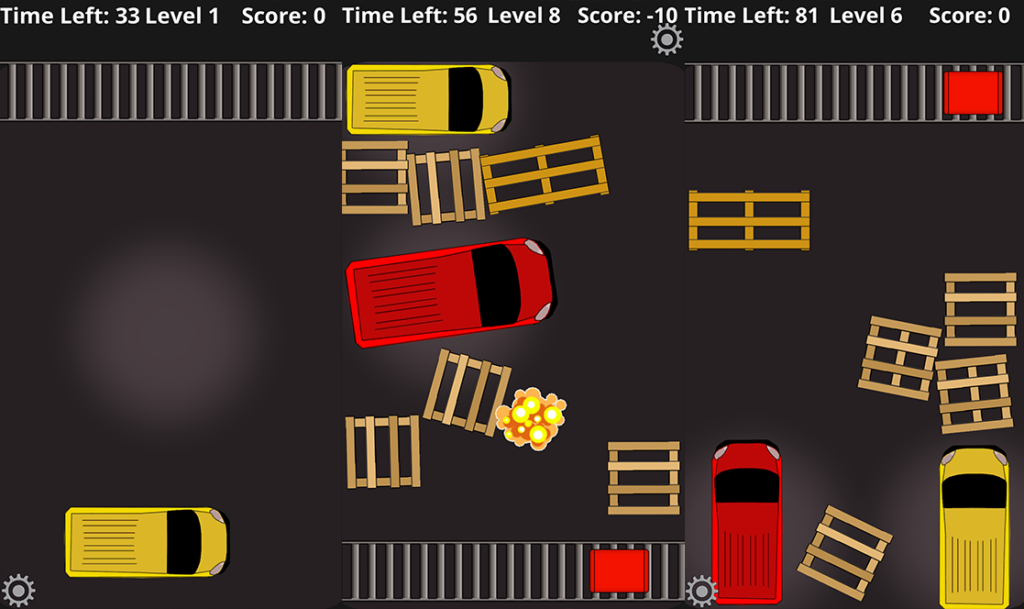 The game only has 10 levels so the last 2 levels are really hard! 
When you start the game you get to the main menu and you can enter the how to play window from the main menu. The levels won't be highlighted like they are now the first time you play the game! Only the first level will be highlighted until you have completed it and unlocked the next level.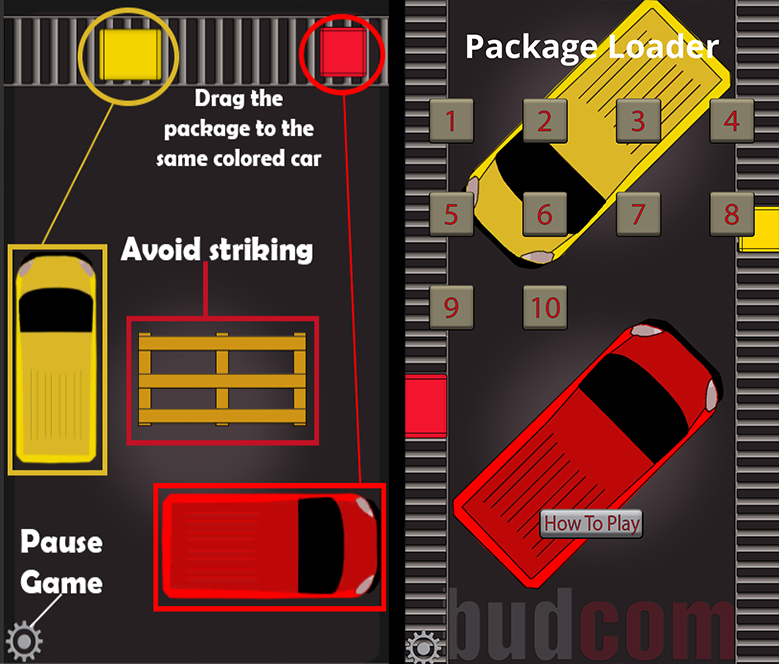 All the art assets were created by me Henrik Johansson and this is all the assets that were used to build the different levels. I also did all the coding in the game with some guidance from a programmer friend.
There is an explosion effect that I created in photoshop as well but can´t find the frames!